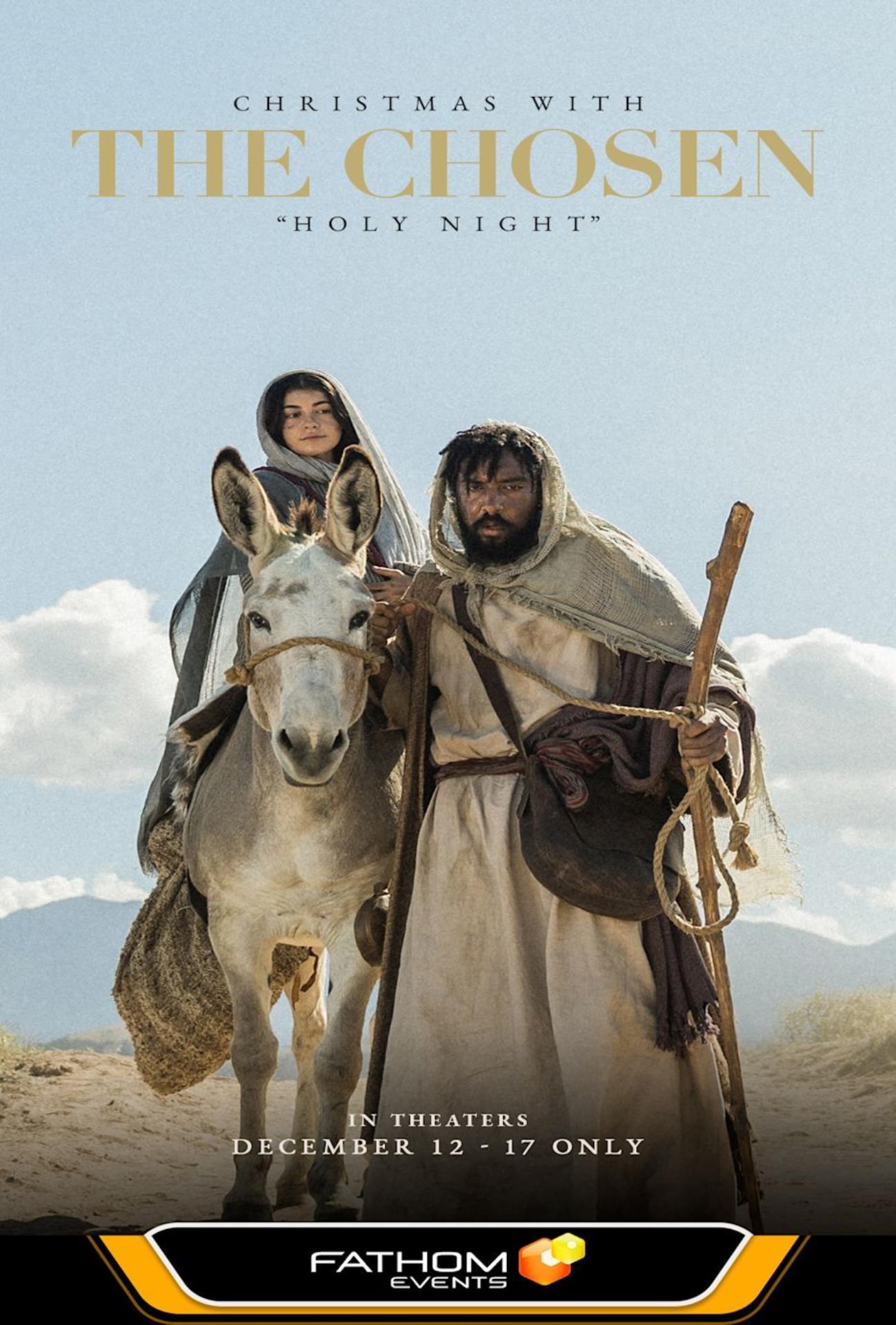 Christmas With The Chosen: Holy Night
Genre:
Musical
MPAA Rating:
Some content may not be suitable for kids under the age of 13 and could include strong language, stronger sexual situations/dialogue (including nudity) and violence. Parents are cautioned about kids under the age of 13 viewing this content.
Runtime:
2h 5m
Plot Summary:
A young mother labeled impure. A shepherd boy considered "unclean." Experience Jesus' birth through their eyes as CHRISTMAS WITH THE CHOSEN: HOLY NIGHT blends The Messengers and The Shepherd into one special remastered and re-scored story. Plus, a never-before-seen performance from Andrea Bocelli highlights seven music performances and two beautiful new monologues. In theaters for a limited time.
Trailer:
Watch the Trailer for Christmas With The Chosen: Holy Night on YouTube
×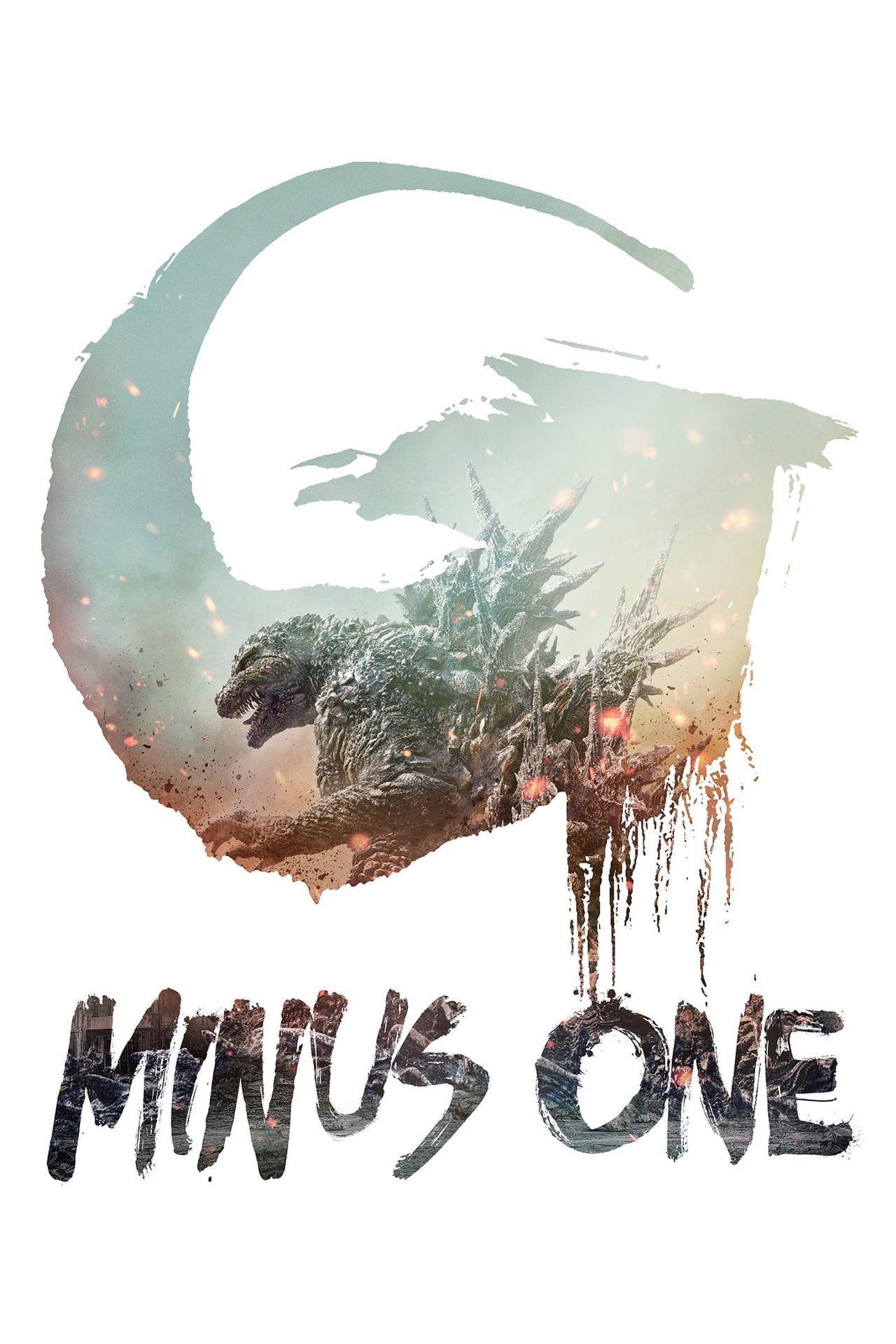 Godzilla Minus One
Genre:
Action
MPAA Rating:
PG-13 for creature violence and action
Runtime:
2h 5m
Plot Summary:
Set in a post-war Japan, Godzilla Minus 1 will once again show us a Godzilla that is a terrifying and overwhelming force, which you already get a sense of from the teaser trailer and poster," Koji Ueda, President of Toho International, said in a statement. "The concept is that Japan, which had already been devastated by the war, faces a new threat with Godzilla, bringing the country into the 'minus.'"
Trailer:
Watch the Trailer for Godzilla Minus One on YouTube
×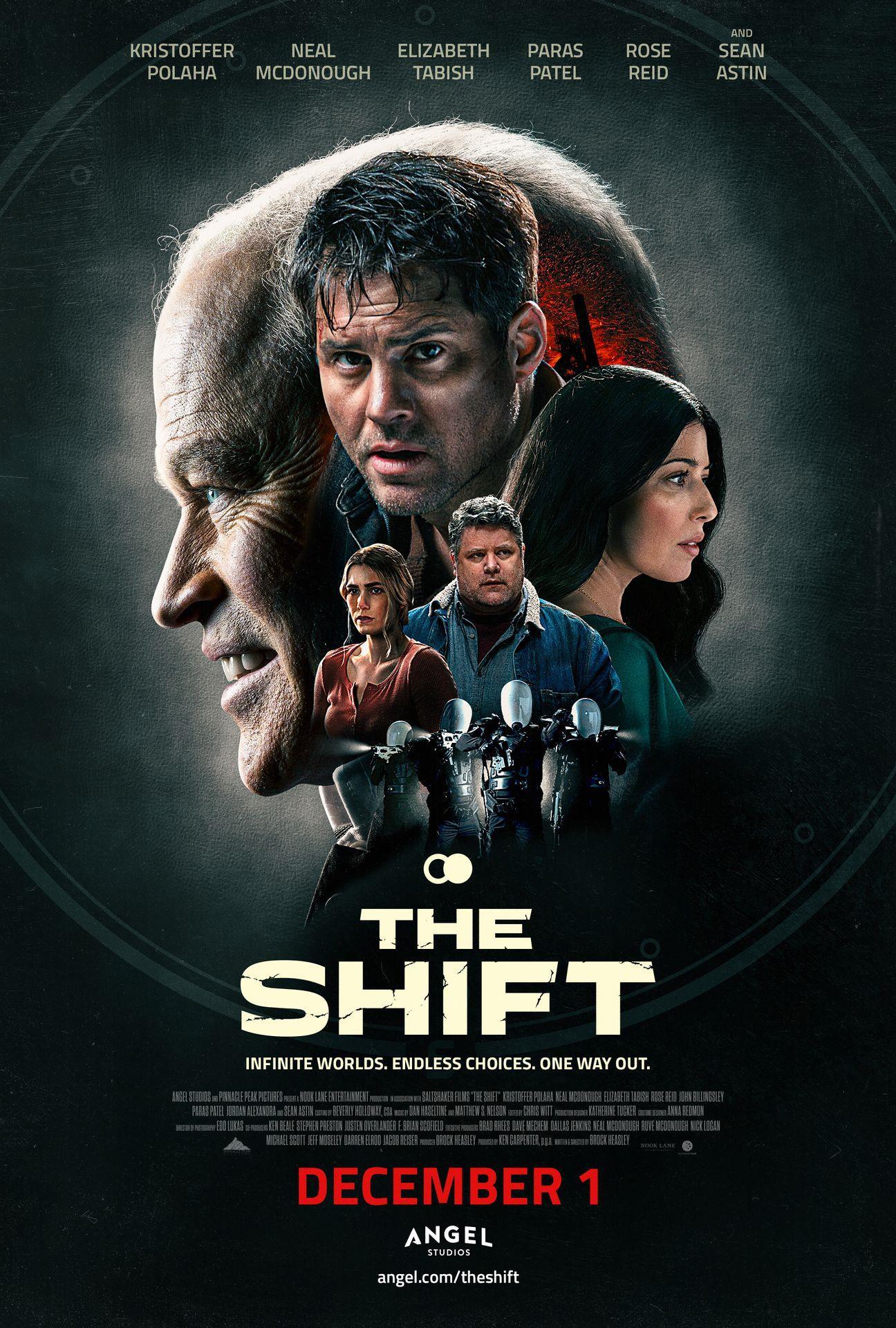 The Shift
Genre:
Sci-Fi
MPAA Rating:
PG-13 for violence and thematic elements.
Runtime:
1h 55m
Plot Summary:
Inspired by films like Inception and Interstellar, The Shift is a sci-fi story that uses expansive world-building, alternate realities, and teleportation to explore themes of temptation, hope, and perseverance. You'll see a man pass through incredible trials, journey to new worlds, fight to get back to the woman he loves, and even come face-to-face with an alternate version of himself. Packed with a star-studded cast including Sean Astin and Neal McDonough, this will be a piece of sci-fi drama unlike anything you have ever seen.
Trailer:
Watch the Trailer for The Shift on YouTube
×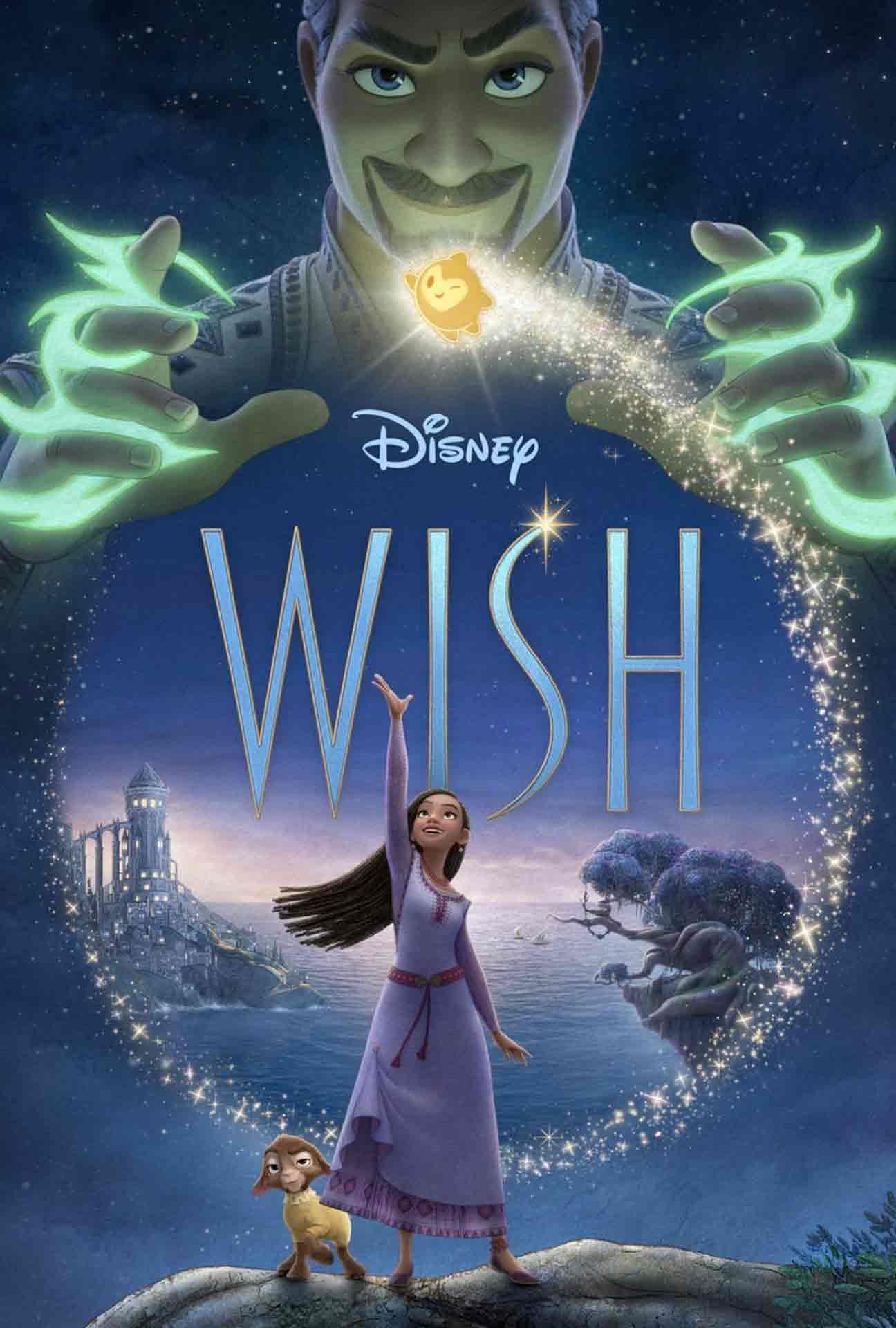 Wish
Genre:
Adventure
MPAA Rating:
PG for thematic elements and mild action.
Runtime:
1h 32m
Plot Summary:
In "Wish," Asha, a sharp-witted idealist, makes a wish so powerful that it is answered by a cosmic force—a little ball of boundless energy called Star. Together, Asha and Star confront a most formidable foe—the ruler of Rosas, King Magnifico—to save her community and prove that when the will of one courageous human connects with the magic of the stars, wondrous things can happen. Featuring the voices of Academy Award®-winning actor Ariana DeBose as Asha, Chris Pine as Magnifico, and Alan Tudyk as Asha's favorite goat, Valentino, the film is helmed by Oscar®-winning director Chris Buck ("Frozen," "Frozen 2") and Fawn Veerasunthorn ("Raya and the Last Dragon"), produced by Peter Del Vecho ("Frozen," "Frozen 2") and co-produced by Juan Pablo Reyes ("Encanto"). Jennifer Lee ("Frozen," "Frozen 2") executive produces—Lee and Allison Moore ("Night Sky," "Manhunt") are writers on the project. With original songs by Grammy®-nominated singer/songwriter Julia Michaels and Grammy-winning producer/songwriter/musician Benjamin Rice, plus score by composer Dave Metzger, "Wish" opens only in theaters on Nov. 22, 2023.
Trailer:
Watch the Trailer for Wish on YouTube
×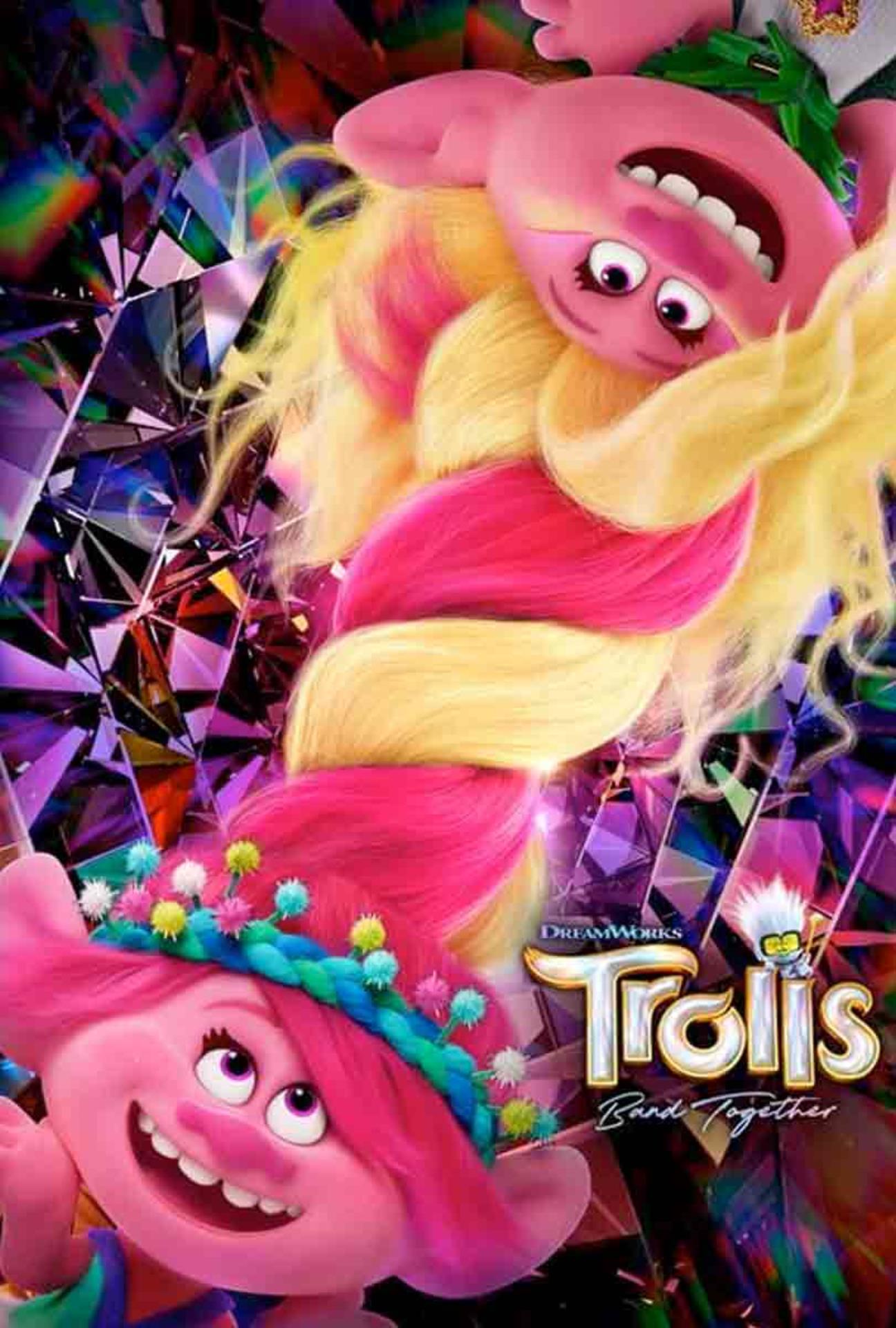 Trolls Band Together
Genre:
Adventure
MPAA Rating:
PG for some mild rude and suggestive humor.
Runtime:
1h 32m
Plot Summary:
After two films of true friendship and relentless flirting, Poppy (Anna Kendrick) and Branch (Justin Timberlake) are now officially, finally, a couple (#broppy)! As they grow closer, Poppy discovers that Branch has a secret past. He was once part of her favorite boyband phenomenon, BroZone, with his four brothers: Floyd (Golden Globe nominated electropop sensation Troye Sivan), John Dory (Eric André; Sing 2), Spruce (Grammy winner Daveed Diggs; Hamilton) and Clay (Grammy winner Kid Cudi; Don't Look Up). BroZone disbanded when Branch was still a baby, as did the family, and Branch hasn't seen his brothers since. But when Branch's bro Floyd is kidnapped for his musical talents by a pair of nefarious pop-star villains—Velvet (Emmy winner Amy Schumer; Trainwreck) and Veneer (Grammy winner and Tony nominee Andrew Rannells; The Book of Mormon)—Branch and Poppy embark on a harrowing and emotional journey to reunite the other brothers and rescue Floyd from a fate even worse than pop-culture obscurity.
Trailer:
Watch the Trailer for Trolls Band Together on YouTube
×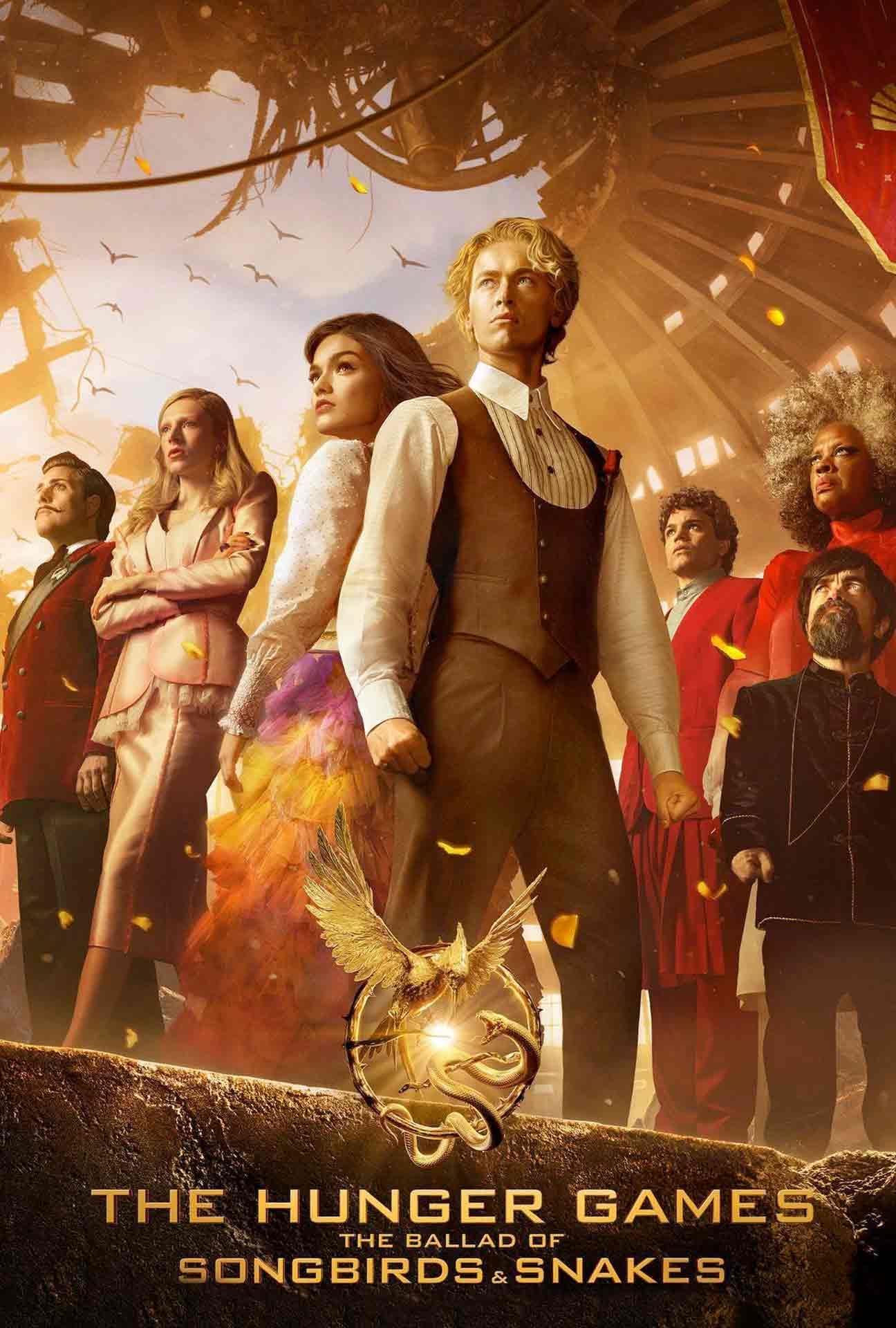 The Hunger Games: The Ballad of Songbirds & Snakes
Genre:
Action
MPAA Rating:
PG-13 for strong violent content and disturbing material.
Runtime:
2h 37m
Plot Summary:
Experience the story of THE HUNGER GAMES — 64 years before Katniss Everdeen volunteered as tribute, and decades before Coriolanus Snow became the tyrannical President of Panem. THE HUNGER GAMES: THE BALLAD OF SONGBIRDS & SNAKES follows a young Coriolanus (Tom Blyth) who is the last hope for his failing lineage, the once-proud Snow family that has fallen from grace in a post-war Capitol. With his livelihood threatened, Snow is reluctantly assigned to mentor Lucy Gray Baird (Rachel Zegler), a tribute from the impoverished District 12. But after Lucy Gray's charm captivates the audience of Panem, Snow sees an opportunity to shift their fates. With everything he has worked for hanging in the balance, Snow unites with Lucy Gray to turn the odds in their favor. Battling his instincts for both good and evil, Snow sets out on a race against time to survive and reveal if he will ultimately become a songbird or a snake.
Trailer:
Watch the Trailer for The Hunger Games: The Ballad of Songbirds & Snakes on YouTube
×
Buy Tickets Online
Wait for showtimes to load, select your date and then select your showtimes!
Open in a new window
×